About Us
Our Company Mission
Arion Energy, LLC is dedicated to developing successful residential, commercial and utility scale wind, biogas and solar projects throughout North America.
Our Approach
Arion Energy secures site control for wind, solar and feedstock rights. Arion and its partners are capable of taking projects through all the stages of development to become feasible providers of clean, renewable energy.
Our Solutions
Arion abides by a resourceful business model providing a solid capital base for aggressive expansion and development. Our company prides itself in reducing our nation's dependency on fossil fuels, while creating a dependable economic base for our agricultural communities. Arion Energy is proud to be part of a new energy future and a global solar power company. Learn more about solar energy here.
Our current focus
Solar 65%
Wind 30%
BioGas 5%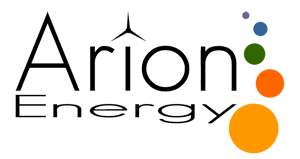 ---