Careers

Renewable Energy Project Origination Specialist

Job description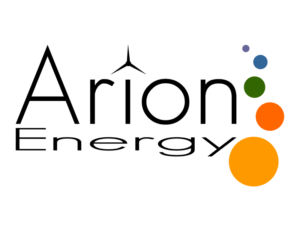 Arion Energy develops, finances, and operates solar, wind and biogas projects in the United States and overseas. We target large commercial & industrial (C & I) and small utility systems. Our team brings deep expertise in project development, project financing and operations management.
Arion operates several C & I solar projects and has over 350 MW solar projects, 1,500 MW of wind and about 50 MW of Biogas projects under development. We have a strategic partnership with one of the world's largest merchant solar cell manufacturer. We also tap into the capital sources for tax equity, long term debt and equity. We expect a rapid growth rate from here.
You will seek out, source, and screen solar project opportunities. Work closely with the project development, and project financing teams to acquire projects. Lead deal negotiations and execution.  This position will preferably be based in Denver, CO, however, under the right circumstances the candidate may reside in other states.
RESPONSIBILITIES:
Manage current leads from different sales channels
Source and close solar project acquisition opportunities.
Search for and cultivate network of project developers to originate new opportunities.
Build network of intermediaries including electrical contractors, EPCs, consultants, etc., to refer new opportunities.
Find and sell to clusters of commercial clients, e.g. real estate management companies, large corporate holdings, hospital chains, school districts, municipalities, etc.
Attend industry and regulatory conferences to network and seek out project opportunities.
Qualify and respond to RFP solicitations.
Conduct compelling sales presentations to both channel partners and end users.
Screen opportunities for financial and development viability.
Negotiate project acquisition and development services agreements.
Coordinate between development partners and broader organization to secure power sales
Contracts (PPAs and leases), site agreements, interconnection, and permitting.
Secure front line market intelligence and communicate to broader organization.
Investigate new market segments and assess viability.
Track and assess state incentive markets, including Renewable Energy Credit.
Research and report on state and local regulatory issues relevant to solar projects.
QUALIFICATIONS:
Minimum BS or BA degree. MBA or Master Degree preferred.
Minimum 3 years sales experience with at least 2 years in energy or finance.
Enterprise sales experience highly desirable.
Articulate and effective communicator orally and with Word and PowerPoint.
Ability to analyze and summarize complex information.
Strong analytical and Excel skills.
Basic understanding of accounting and project finance.
Proven negotiations skills.
If interested, please email cover letter and resume to: nick.azari@arionenergy.com